Commissions
Commissions are a wonderful opportunity to collaborate with collectors on a custom painting. I work with many collectors on commission paintings that help them finish an interior design project, celebrate a special anniversary or event, give a special gift to a loved one, tribute a favorite place, and more. If you have an idea of something you would like created, I would love to work with you to bring your idea to life. 

Below is a summary of my process:
1. Email Me Your Commission Idea
Email me at anne@annezimmerman.com with a description of the painting you would like created. Please include if you can:
One or two

reference photo

s of your idea if possible.
The

size

of the painting you would like created. 

One or two links to your favorite paintings by me.
Any other specific information you can provide regarding color, brush style, look, vibe, feeling, etc.
2. Summary of Commission Idea
I will reply back with a summary of your vision as I understand it as well as the next available timeline slot on my calendar. We will also take more time to discuss the project so I am clear about your vision before beginning the project.

3. Deposit Payment Captured, Commission Officially Booked 
Once the commission summary is approved, I will send a price for the project which you can pay online. Commissions require a nonrefundable 50% deposit to hold your spot on the calendar and begin work. 
4. Production
Painting production is usually about 4-6 weeks (sometimes sooner) after the agreement is signed and payment is received. I send updates throughout the process so clients can see how the work is progressing and make any change requests along the way. 
5. Final Approval & Final Payment
Upon completion, I will send a photo for client approval. Once approved, I send a bill for the client to pay the final balance plus shipping (if applicable). Once the final approval and payment have been received, the painting is ready for shipment! 
6. Shipping & Delivery
Your painting will ship fully insured via UPS. I require a signature upon delivery. Collectors within 50 miles of Tampa FL receive complimentary delivery.
------------------------
PRICE LIST: 
16x20": $800
18x24": $1,000
24x30": $1,640
30x30": $2,000
24x48": $2,550
30x40": $2,650
36x36": $2,900
36x48": $3500* 
48x60": $5500* 
Additional sizes are available upon request. 
*Please Note: 36x48, 48x60 and larger canvases will be shipped as rolled canvas unless pickup or my delivery in FL or ME is possible. Rolled canvas can be stretched on to stretcher bars by a professional framer. 
Framing is not included in my price but I am happy to make recommendations, just ask. 
You can read more about previous commission projects and get some ideas below:
Sizing for a specific wall Space
My clients, Linda and Andy, were initially interested in a different painting but the size was too big. So we measured the space together and I painted the scene they were looking for at the size they needed.
Read More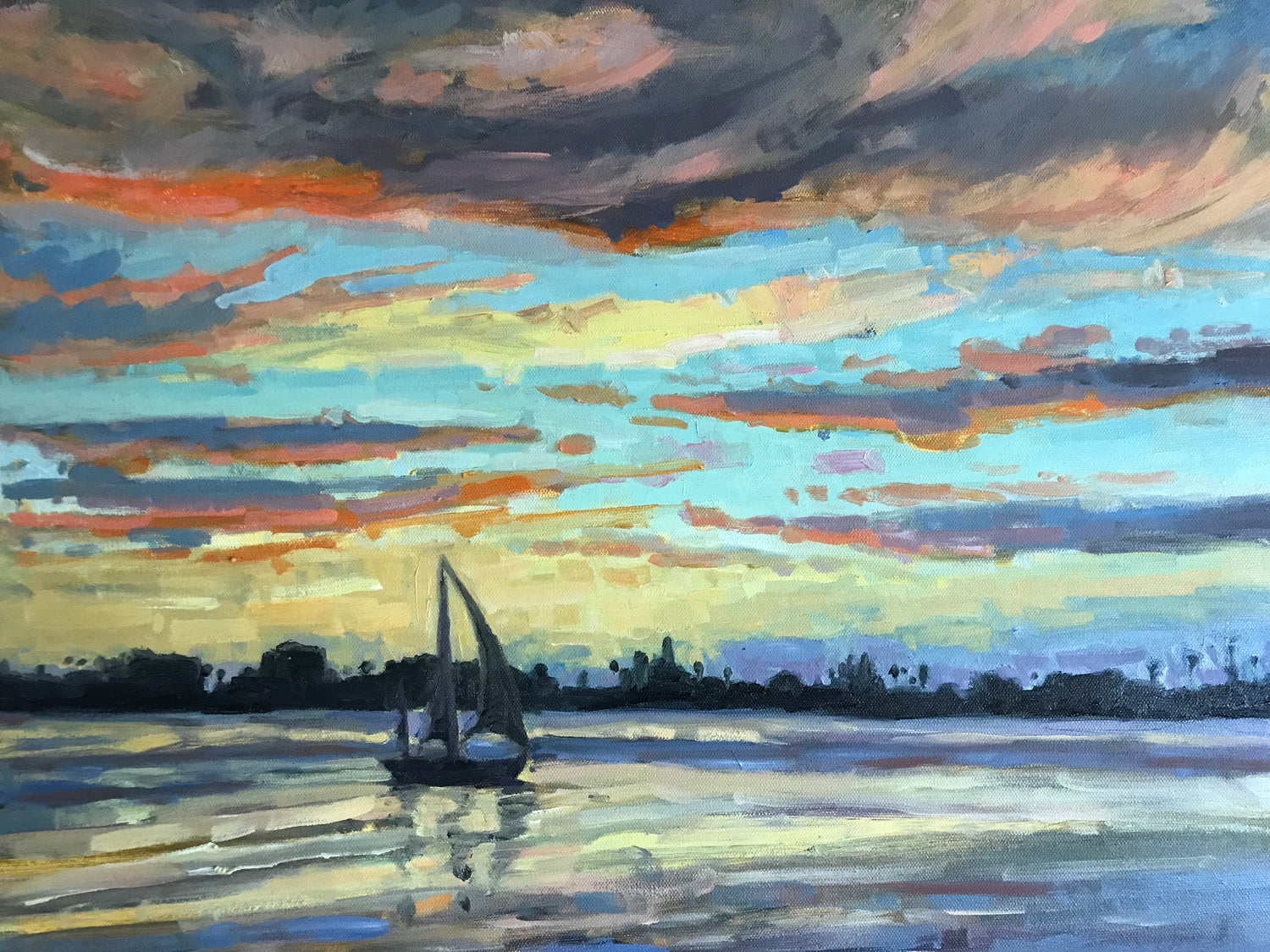 "This was my first time commissioning a piece of art and Anne could not have been easier to work with! I had a specific photo I wanted her to work from, but there were subtle aspects I wanted her to capture that weren't necessarily in the photo itself. Not only did Anne capture EXACTLY what I was looking for, she was able take my vague, non-artistic descriptions and turn them into exactly what I wanted in the time frame I needed. I can't say enough great things about working with Anne!"
~ Steve W., Commission Client, Tierra Verde, FL
Read More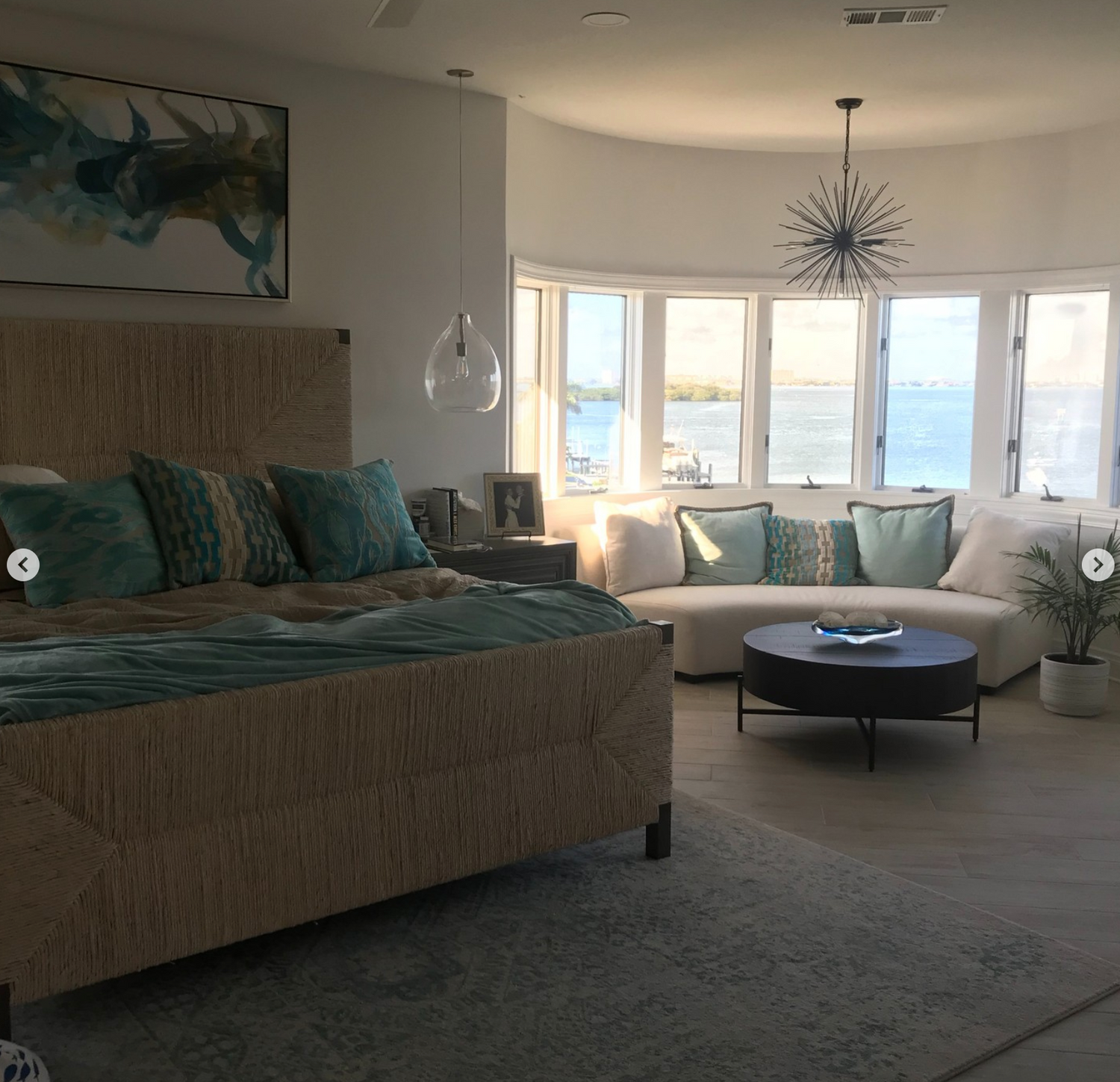 A Favorite Spot Painted for a Serene Master Bathroom in Florida
Read more about this custom surprise painting for a luxury master bathroom in Tierra Verde, Florida.
Read More
"Anne Zimmerman, you are a truly talented artist. This piece exceeded my expectations and I am completely in love with it. Thank you so much. You have been an absolute dream to work with. This process has been seamless from beginning to end. Amazing!"
~ LAUREN, COMMISSION CLIENT, TAMPA FL
A Day at the Beach Family Portrait
Read more about the creation of this family portrait commission at the beach in Marco Island, Florida.
Read More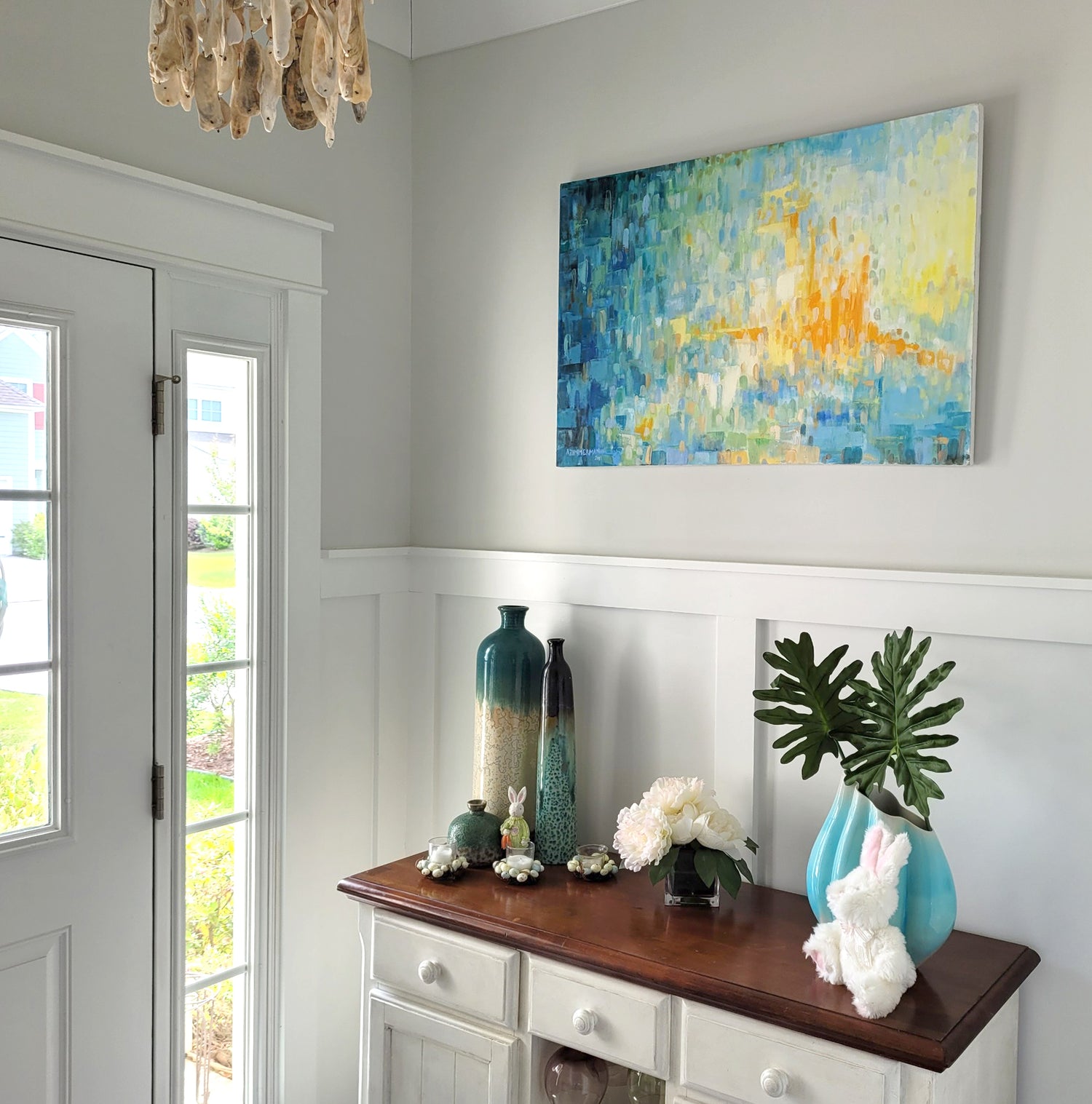 Abstract Commission for a Cottage Entryway
Read more about this custom vibrant abstract painting for cottage style house in South Carolina.
Read More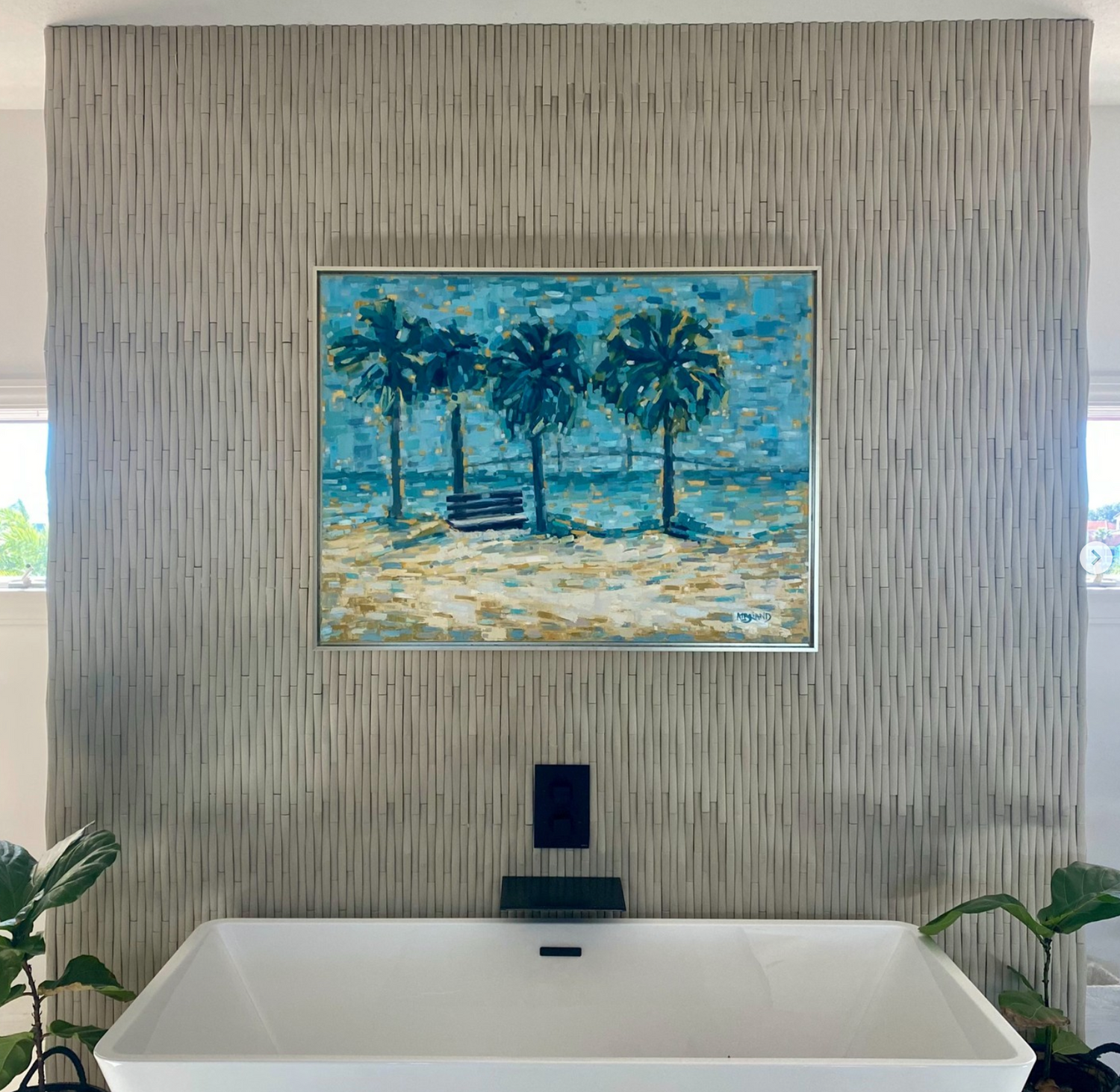 "I'd like to take this moment to personally vouch for Anne's stupendous work and talent! I hired Anne to paint a custom piece of a favorite scene to match the turquoise colors of my bedroom. She went on a few location scouting trips and then created a mini version to approve the colors and dimensions prior to working on the final masterpiece. I love it! It's absolutely perfect."
~ Cindy, Commission Client, Tierra Verde, FL
Read More