Design
From time to time I take on freelance projects and custom design requests. I design logos, websites, signage, brochures. I can also create custom textiles. One of the fun projects I am pitching right now is a line of custom pillows for a vacation rental company in the Blue Ridge Mountains. I can do many things and I am always interested in helping people realize their creative visions. Contact me if you would like to discuss a project. 
Sizing for a specific wall Space
My clients, Linda and Andy, were initially interested in a different painting but the size was too big. So we measured the space together and I painted the scene they were looking for at the size they needed.
Read More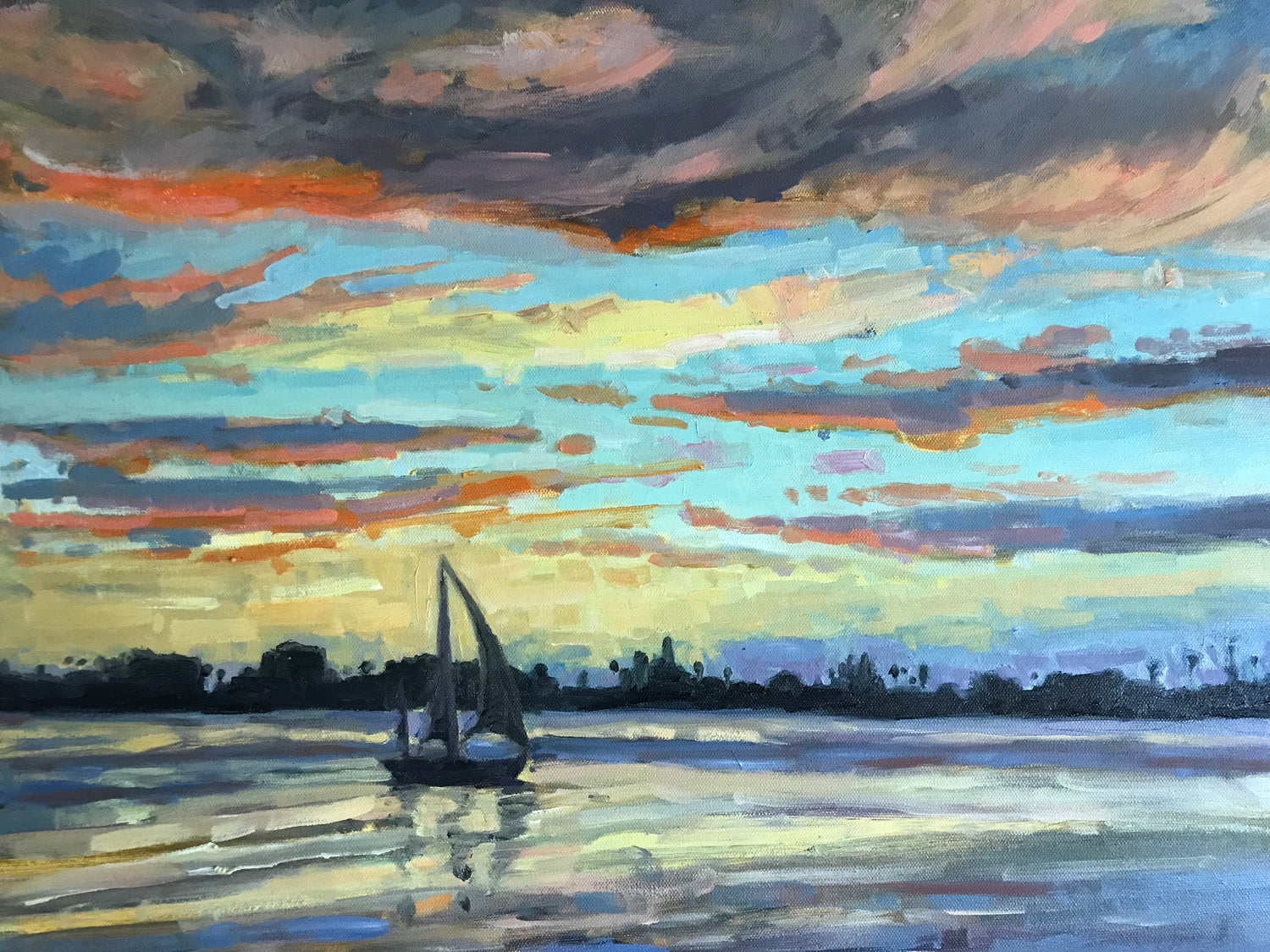 "This was my first time commissioning a piece of art and Anne could not have been easier to work with! I had a specific photo I wanted her to work from, but there were subtle aspects I wanted her to capture that weren't necessarily in the photo itself. Not only did Anne capture EXACTLY what I was looking for, she was able take my vague, non-artistic descriptions and turn them into exactly what I wanted in the time frame I needed. I can't say enough great things about working with Anne!"
~ Steve W., Commission Client, Tierra Verde, FL
Read More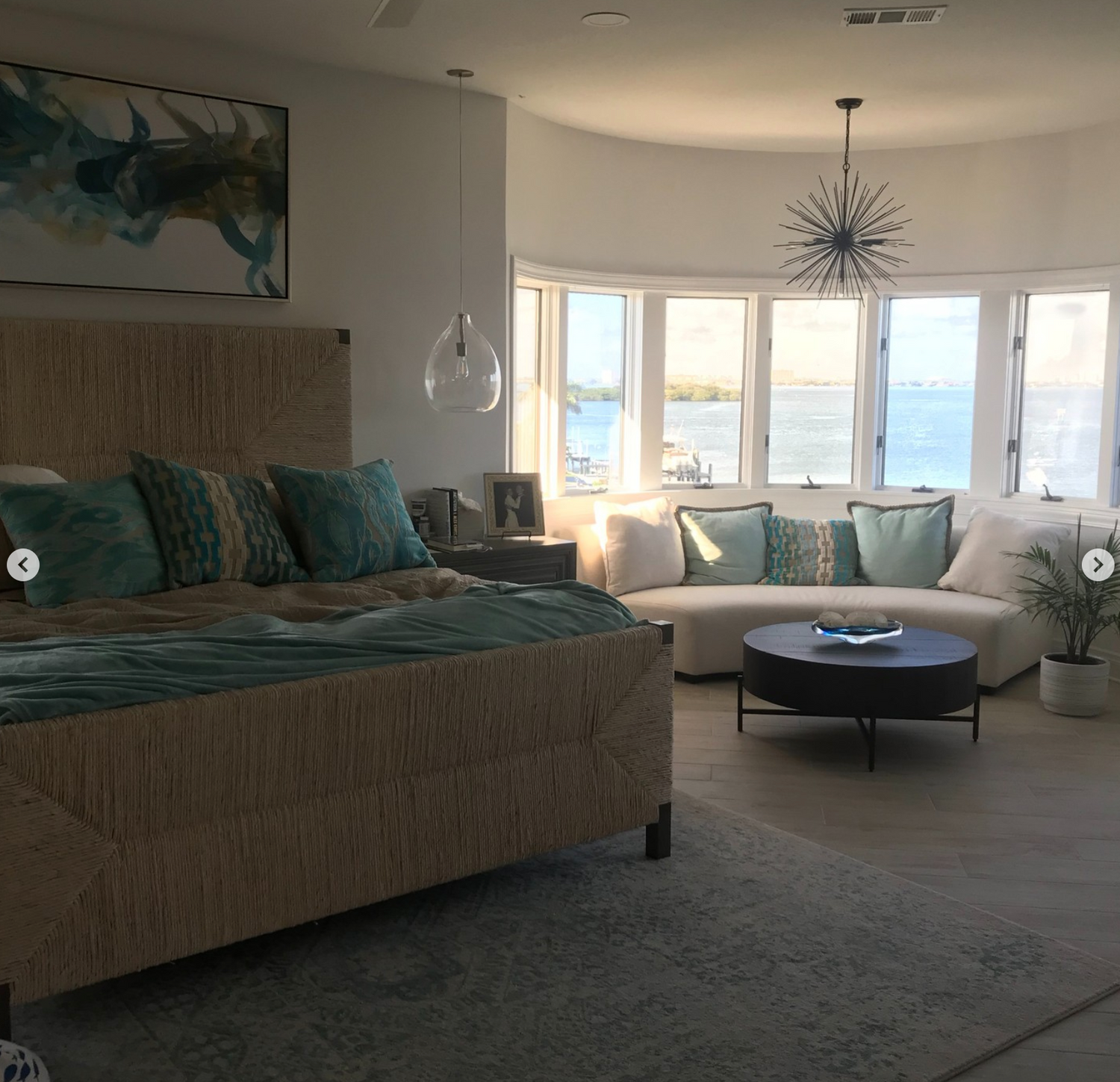 A Favorite Spot Painted for a Serene Master Bathroom in Florida
Read more about this custom surprise painting for a luxury master bathroom in Tierra Verde, Florida.
Read More
"Anne Zimmerman, you are a truly talented artist. This piece exceeded my expectations and I am completely in love with it. Thank you so much. You have been an absolute dream to work with. This process has been seamless from beginning to end. Amazing!"
~ LAUREN, COMMISSION CLIENT, TAMPA FL
A Day at the Beach Family Portrait
Read more about the creation of this family portrait commission at the beach in Marco Island, Florida.
Read More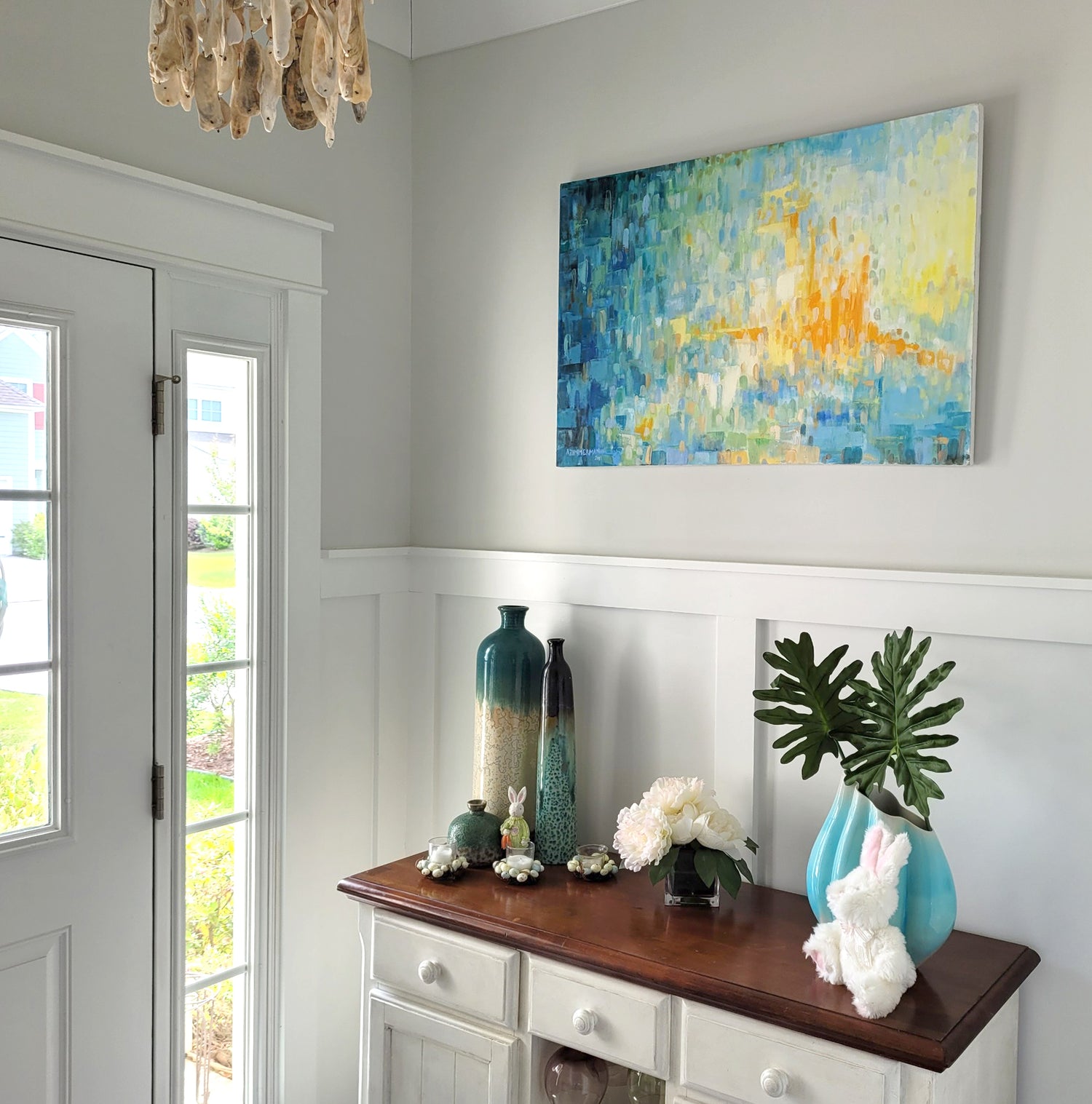 Abstract Commission for a Cottage Entryway
Read more about this custom vibrant abstract painting for cottage style house in South Carolina.
Read More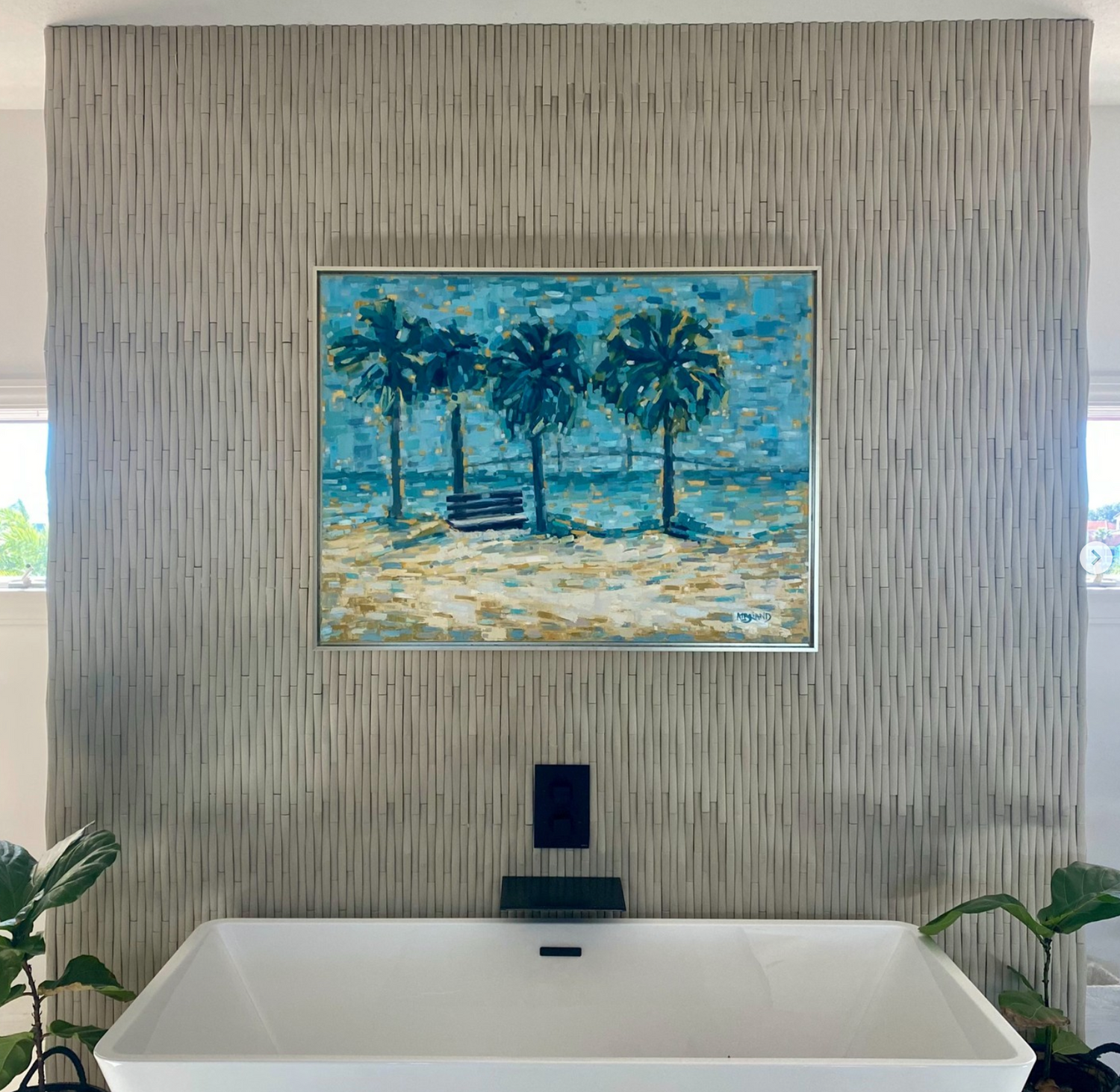 "I'd like to take this moment to personally vouch for Anne's stupendous work and talent! I hired Anne to paint a custom piece of a favorite scene to match the turquoise colors of my bedroom. She went on a few location scouting trips and then created a mini version to approve the colors and dimensions prior to working on the final masterpiece. I love it! It's absolutely perfect."
~ Cindy, Commission Client, Tierra Verde, FL
Read More